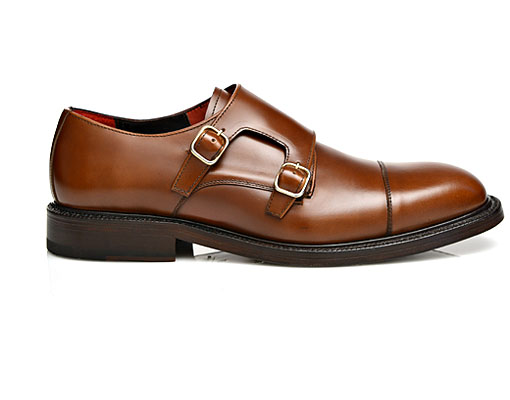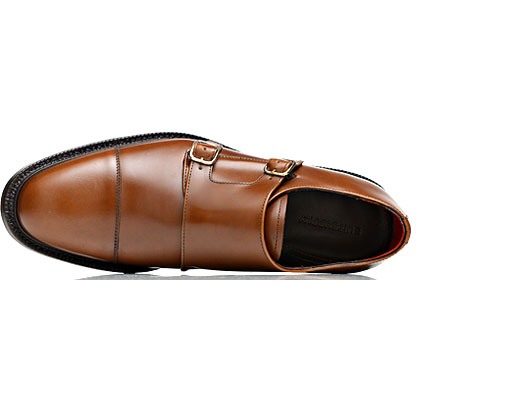 Double the buckles, double the flair. These shoes are slightly more robust than our other double monk straps to make a strong statement. Pair these shoes with contemporary options, such as a washed or double breasted suit.

Premium Line

For anyone looking for top quality in shoes
Neat designs combines with the finest leather and suede
Goodyear construction; crafted to high comfort, durability over time and allows the foot to breath better

Care Tips

Break your shoes in by only wearing them for a few hours rather than a whole day to gain an optimal foot imprint in the cork sole. It is advised to never wear your shoes for more than one or two days in a row. For shoes to remain in shape we advise to keep them with shoe trees, preferably cedar wooden trees as the wood will absorb the moisture. Suede shoes are best kept when brushed with a special brush. Regularly treat suede shoes with a protective spray. Leather shoes need to be polished not only to retain their colour but also for the leather to remain supple and prevent it from drying out.
Free shipping for orders exceeding £100

4 to 5 business days delivery

anywhere in the world
Free returns