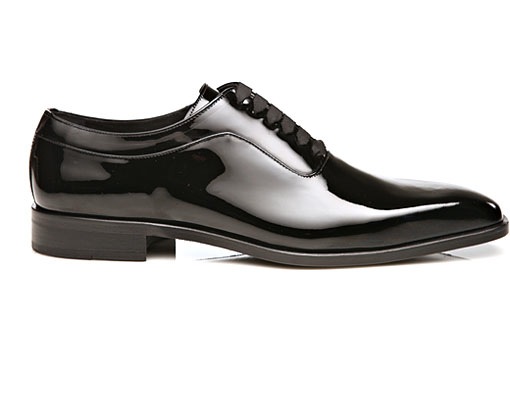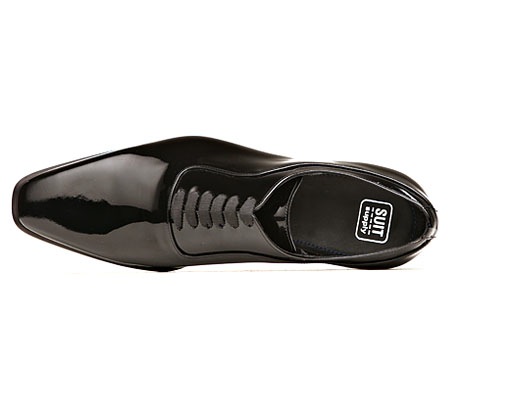 This patent leather shoe is our tuxedo shoe, strictly speaking the only way to go for official eveningwear. Thanks to its slim profile a contemporary finish to a traditional attire.

Classic Line

Shoes with year-round appeal, classic additions to your shoe line up
Timeless designs paired with a selection of leather and suede
Blake construction; making for a lightweight and flexible shoe

Material

Patent Leather

+

Care Tips

Break your shoes in by only wearing them for a few hours rather than a whole day to gain an optimal foot imprint in the cork sole. It is advised to never wear your shoes for more than one or two days in a row. For shoes to remain in shape we advise to keep them with shoe trees, preferably cedar wooden trees as the wood will absorb the moisture. Suede shoes are best kept when brushed with a special brush. Regularly treat suede shoes with a protective spray. Leather shoes need to be polished not only to retain their colour but also for the leather to remain supple and prevent it from drying out.
Free shipping for orders exceeding €100

1 to 2 business days delivery

anywhere in the world
Free returns